Benefits of Shopping for Prescription Medication
GREENVILLE N.C. (WNCT) – Pharmacy prices can differ from store to store and should be treated like buying a car.
Most people think of just going to the pharmacy closest to them instead of looking around for their medication.
When in reality, it can differ by sometimes a significant amount.
There are different ways that you can go about finding these prices.
Certain apps will bring up every pharmacy within a number of miles of your current location.
From there, you type in the medication that you're looking for and all of the prices will come up right in front of you.
A creator of one of those apps says he looks for the cheapest prices for everything else – so why not do it for our medication.
"Any pharmacies have an in store savings program for low cost drugs," said Shawn Ohri, creator of ScriptSave WellRx. "But it doesn't mean all drugs are low cost at that pharmacy, they're bringing in a good number of prescriptions at a low cost but there may be others that don't have a low cost."
You can find apps like this in the Apple Store or the Google Play Store.
Some are free and others require a subscription.
9 On Your Side looked up some of the top medications used in Greenville and found a difference of almost $30 in some of the different locations, showing it really does work to look before you shop.
Top 10 Drugs (non-controls)
 Greenville, NC
Reporting Period: Jan 2017 – June 2017
Date Prepared: 07/27/2017
 
 
 
 
Rank
Drug
    Lowest Pharmacy
1
AMLODIPINE BESYLATE
    Harris Teeter Pharmacy
2
Generic form of Norvasc (High blood pressure, chest pain)

ATORVASTATIN CALCIUM

    Hometown Discount Pharmacy of Greenville
3
Generic form of Lipitor (High Cholesterol)

HYDROCHLOROTHIAZIDE

    Harris Teeter Pharmacy
4
Waterpill/Diuretic (High blood pressure and fluid retention)

METOPROLOL SUCCINATE

    Rite Aid Pharmacy
5
Generic form of Toprol (High blood pressure, chest pain, and heart failure)

GABAPENTIN

    Rite Aid Pharmacy
6
Generic form of Neurontin (Nerve pain medication – very common)

METOPROLOL TARTRATE

    Walmart Pharmacy
7
Generic form of Lopressor (High blood pressure, chest pain, and heart failure)

LEVOTHYROXINE SODIUM

    Walmart Pharmacy
8
Generic form of Synthroid (Thyroid hormone)

SERTRALINE HCL

    Harris Teeter Pharmacy
9
Generic form of Zoloft (Anxiety/Deperession)

LISINOPRIL

    Harris Teeter Pharmacy
10
Very common heart failure / high blood pressure medication.

PREDNISONE  Steroid used for inflammation.

    Walmart Pharmacy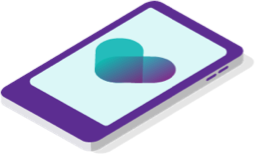 Save on the Go
For your convenience, use the ScriptSave® WellRx mobile app. Now savings are well in hand, right at the pharmacy counter. Save on your family's prescription medicines.
Learn More
Get a Prescription Discount Card
Your choice. Get a ScriptSave WellRx Savings Card. Or Download the free mobile app from the App Store or Google Plage Store
Get A Card
Grocery Guidance
ScriptSave WellRx Grocery Guidance brings together leading-edge nutritional data science with AI powered personalization to help you know which food products on your grocery store shelf are truly good for YOU.
Healthy Foods For You
Struggling to afford your medications? Search to compare the cash price at pharmacies near you. You may find prices lower than your insurance co-pay!
WellRx on TrustPilot ©