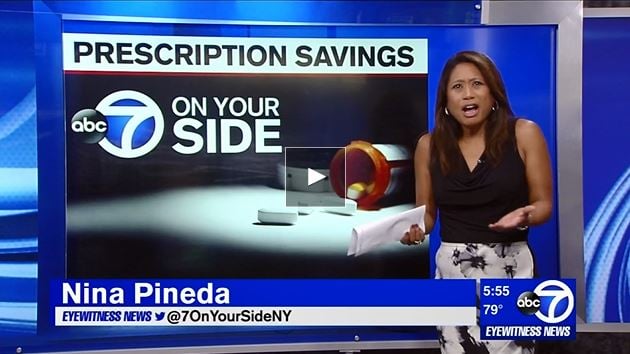 NORTHVALE, New Jersey (WABC) — Deductibles are going up, co-pays are shrinking and drug prices are outpacing inflation, but here are some great ways to save when you fill your next prescription.
We price compare for everything from shoes to SUV's. So why not for medicine? Especially for those uninsured, there are way to save thousands a year. Shrinking your pill bill may start with a few clicks. ScriptSave WellRx compared the generic form of the cholesterol drug, Crestor (rosuvastatin calcium), across the tri-state area.
It could cost you as much as $105.77 for a 10mg month's supply but according to SciptSave WellRx, using it's service and savings card, you could price shop that cash, no insurance price down to $16.70. A savings of $89.07.