Summer is Here! What You Should Know About Sunscreen
Steve Asmussen
Now that summer is just around the corner, it is important to start thinking about extra protection from the damaging rays of the sun. Sunscreen is fundamental for everyone all year, but protection from the sun is especially important during the summer for those who enjoy summer activities such as laying out by the pool, going to the beach or attending summer picnics in the park. Although being in the sun can be enjoyable, once the sun starts to sting your skin, it is a reminder of how important it is to spread on that extra protection.
It is recommended to use sunscreen not only during sun exposure, but also on cloudy or cool summer days. Consequences of sun damage include sunburns, premature aging of the skin, premature skin wrinkling and skin cancer including melanoma.
How Does Sunscreen Work?
Sunscreen works by reflecting, adsorbing or scattering sunlight. There are numerous brands and varieties claiming sun protection, but it is important to choose the correct type. The Centers for Disease Control and Prevention (CDC) recommends a protection level of SPF 15 that includes both UVA and UVB protection. If you are in the sun continuously for two hours, it's recommended that you reapply sunscreen. It is also recommended to reapply it after swimming and/or sweating.
To get the best results from your sunscreen, apply generously at least 15 minutes before going outdoors. Don't forget to put sunscreen to your back, ears, nose, lips, the back of your neck and even the tops of your feet.
In combination with using sunscreen, it is also important to take other measures to protect exposed skin from the sun. Seek shade when possible, wear a wide brim hat and wear sunglasses that offer UVA and UVB protection. You should wear loose fitting long sleeve shirts and long pants made from tightly woven fabric if possible.
How Long Should I Keep Sunscreen?
Sunscreens are designed to remain at their original strength for up to three years. This means you can use leftover sunscreen from one year to the next. It's important to check expiration dates on your sunscreen. If the sunscreen is exposed to high temperatures, the shelf life may decrease. When you can, store sunscreen away from heat and sun, and if it's past the expiration date, it's time to throw it out.
Some people may have an allergic reaction to sunscreen. Some reactions may include itching or rash. If you experience these types of reactions, try another brand of sunscreen or call your doctor.
Reference:
https://www.cdc.gov/cancer/skin/statistics/behavior.htm
---
Do you need to save on your prescription medications?
Visit www.WellRx.com to compare prices
on medications at pharmacies near you.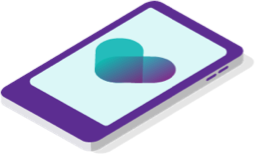 Save on the Go
For your convenience, use the ScriptSave® WellRx mobile app. Now savings are well in hand, right at the pharmacy counter. Save on your family's prescription medicines.
Learn More
Get a Prescription Discount Card
Your choice. Get a ScriptSave WellRx Savings Card. Or Download the free mobile app from the App Store or Google Plage Store
Get A Card
Grocery Guidance
ScriptSave WellRx Grocery Guidance brings together leading-edge nutritional data science with AI powered personalization to help you know which food products on your grocery store shelf are truly good for YOU.
Healthy Foods For You
Struggling to afford your medications? Search to compare the cash price at pharmacies near you. You may find prices lower than your insurance co-pay!
WellRx on TrustPilot ©